Quality and function with an industrial deduster by ULMATEC
Our industrial dedusters can be used in almost any industry. They are used for work processes with dust, granulate or chip development.
The different filter types that make use of our suction technology flexible and individually adjustable are the basis for the high extraction rate. Our cartridges generally differ in two categories in the device:
Type IEP - industrial deduster cartridge filter
Type IES - industrial deduster hose filter
The industrial dedusters by ULMATEC take their efficiency from the filter elements perfectly aligned with the application. Our industrial dedusters are produced in our tried and tested modular build. This way, you can comfortably adjust our industrial dedusting systems to your company's needs and make them the central extraction system.
---
More information avaliable: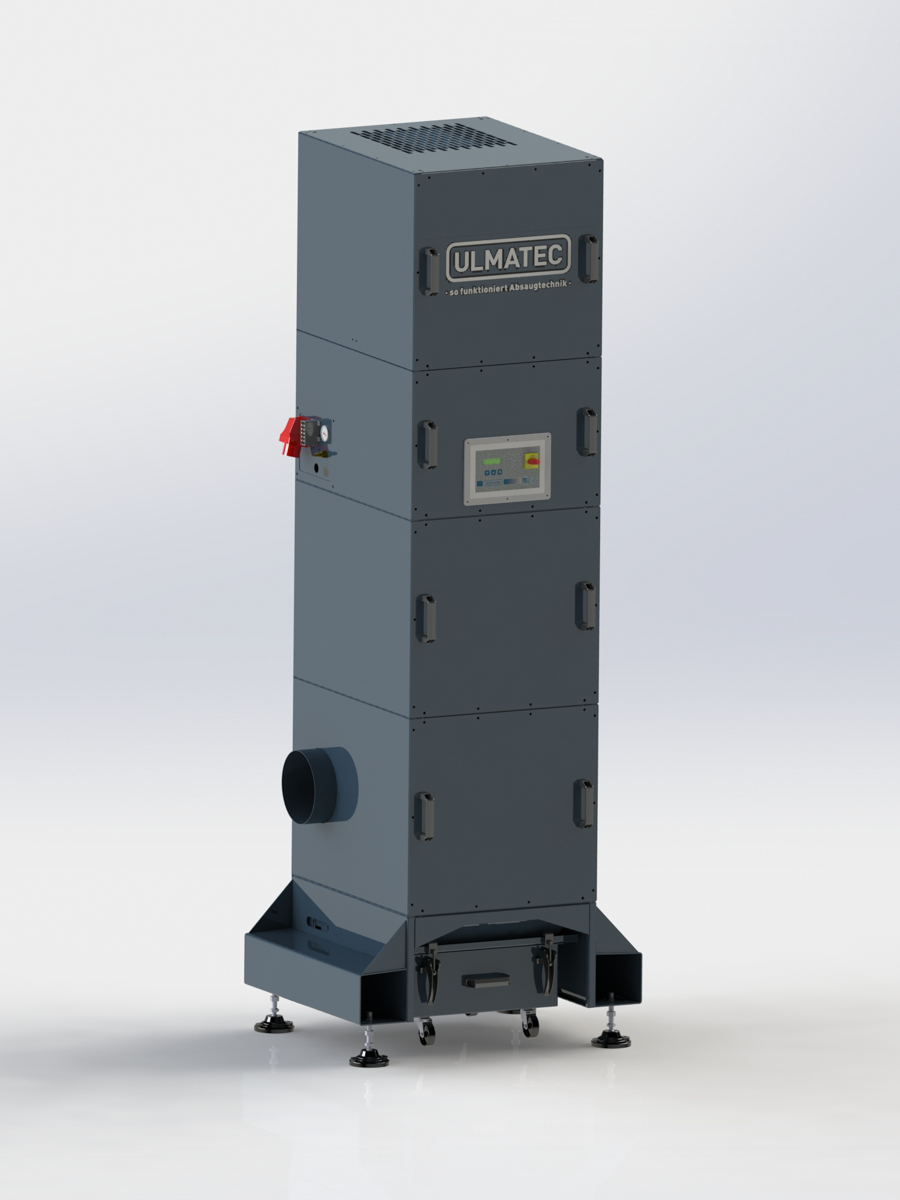 Modular design:
Exhaust - lateral or on top
Cleaning - Manually, manual rotation or jet impulses
Filter - Var. filter types, inspection plate
Discharge/mobility - drawer, dust collection containers 50l and 80l, support legs fork-lift straps
Controls - M-Line, H-Line

Your benefits at a glance:
Long useful economic life
Flexible stand choice
Low operating costs
Stable steel sheet construction
Simple emptying of the dust collection containers
Different cleaning options

Modular design:
1. Exhaust - lateral or on top
2. Cleaning - Manually, manual rotation or jet impulses
3. Filter - Var. filter types, inspection plate
4. Discharge/mobility - drawer, dust collection containers 50l and 80l, support legs fork-lift straps
5. Controls - M-Line, H-Line

Your benefits at a glance:
Long useful economic life
Flexible stand choice
Low operating costs
Stable steel sheet construction
Simple emptying of the dust collection containers
Different cleaning options